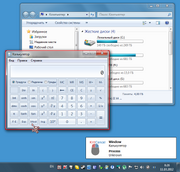 We call this method "Click'n'Kill". Program Killer is in the tray awaiting for your command. After you press configurable shortcut (or left mouse click on tray, or right mouse click on tray and select "Kill" item) it lets you to click on program and after that this program's process is immediately terminated.
Very easy.
Very quick.
Enjoy it.
Program Killer is the best way to terminate hanging applications.
Ad blocker interference detected!
Wikia is a free-to-use site that makes money from advertising. We have a modified experience for viewers using ad blockers

Wikia is not accessible if you've made further modifications. Remove the custom ad blocker rule(s) and the page will load as expected.